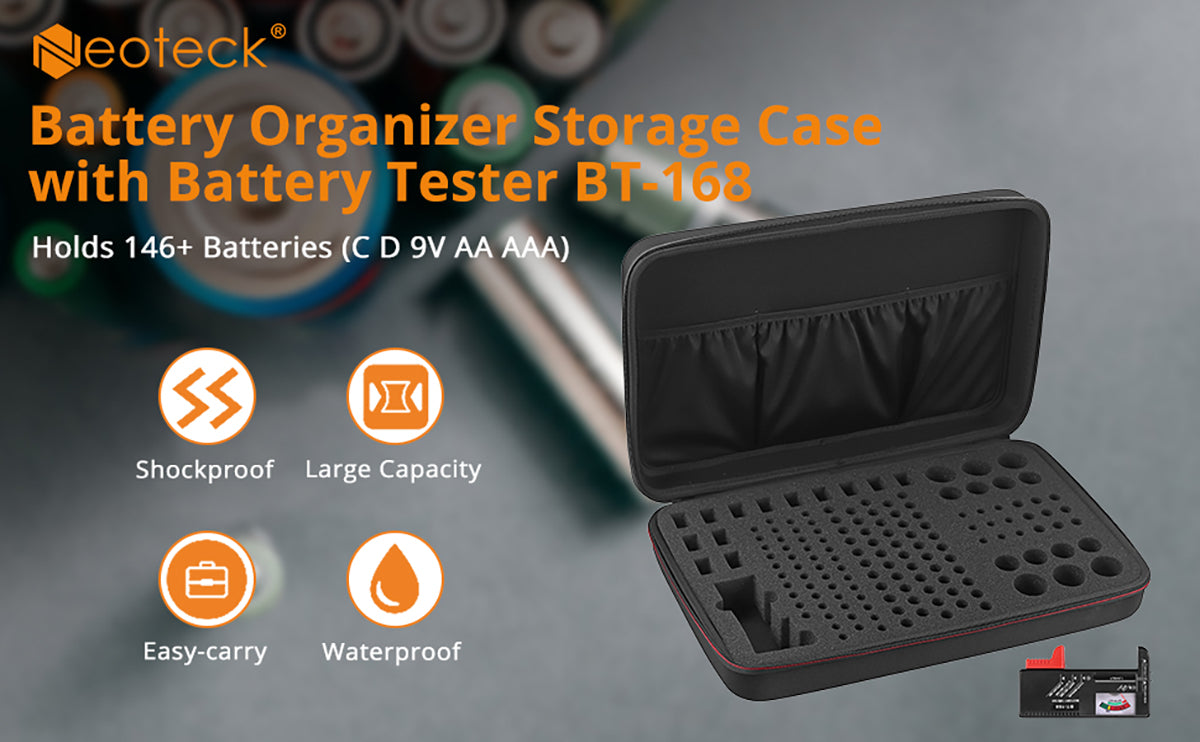 Feature: 
Keeps Batteries Neatly: Battery storage box keeps your batteries are securely held in well organized foam cutouts and easy to find.It is perfect for at home use or as an extra layer of protection and convenience when taking out. We designed 3 pocket for you to storage for your battery, cable, Electronic equipment, remote control, Christmas toy battery, etc.

Comes with Battery tester BT-168. Convenient to check the battery status.

Waterproof: battery organizer storage box featured hard EVA material, strong zipper and comfortable handle to keep batteries from shock, water, fire, scratch and dust.

Portable & Safe - Feature: double zipper, durable handle and shoulder strap. Not only can you safely hang the battery bag on the wall, in the storage room, in the drawer ,on a table or anywhere away from the fire, you can also take it to various outdoor activities.
Let's build a better environment together
A button battery can pollute 600,000 liters of water, which is equivalent to a person's drinking water in a lifetime. A battery is rotten in the ground, which can make a square meter of land useless.
Therefore, Please use batteries properly and properly dispose of used batteries.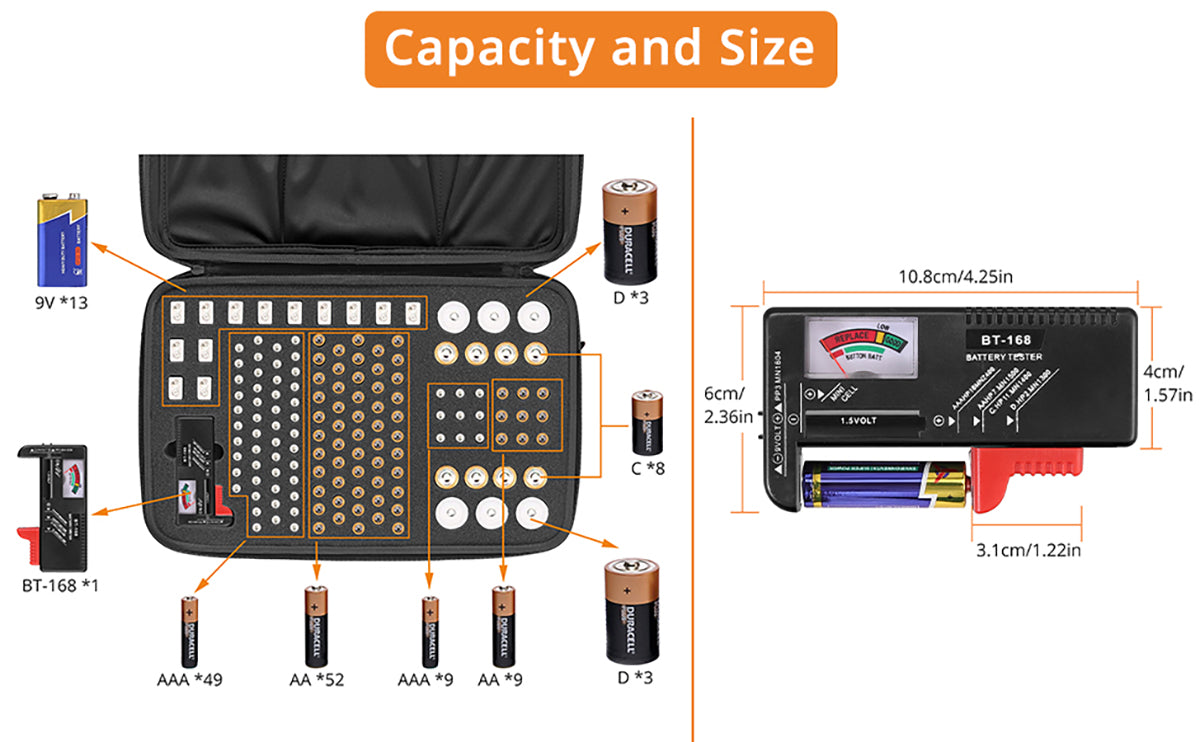 Holding over 146 batteries
Are you still worried about the problem of battery classification?
Are you still worried about throwing the battery in a messy space that may cause fires under wrong conditions?
Are you still worry about didn't know How to classify various types of batteries?
With this Battery Organizer, you can rest assured!
Fits for Battery Size/ Quantity
| | |
| --- | --- |
| AA battery | * 61 |
| AAA battery | * 58 |
| C battery | * 8 |
| | |
| --- | --- |
| D battery | * 6 |
| 9V battery | * 13 |