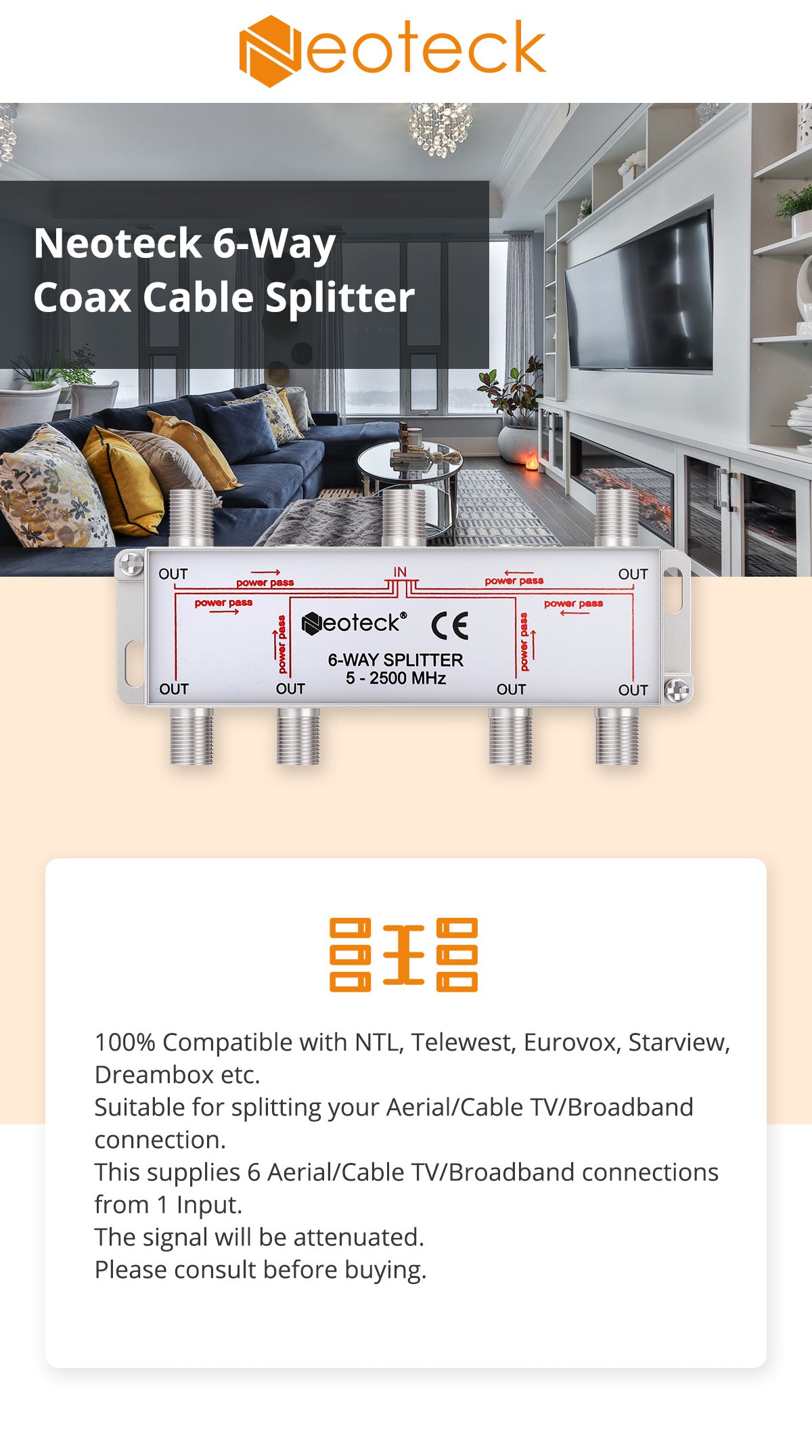 Overview: 

6 Way Coax Cable Splitter -- This supplies 6 Aerial/ Cable TV/ Broadband connections from 1 Input

Suitable for splitting your Aerial/Cable TV/Broadband connection

Perfectly Compatible with Virgin Media, NTL, Telewest, Eurovox, Starview, Dreambox etc.
Tips: To make it work better, recommend connecting an antenna amplifier to coax splitter. Otherwise, the signal may be attenuated.
High shielding structure lowers digital noise and improves signal quality, reducing packet loss for Modems, and for all other Devices
Package included:
1 x High Quality Coaxial Cable Splitter 5-2500MHz
1 x 4.9ft Factory Made Patch Leads with Fitted F Plugs
6 x F to Coax Adaptor
7 x F to F Inline Joiner