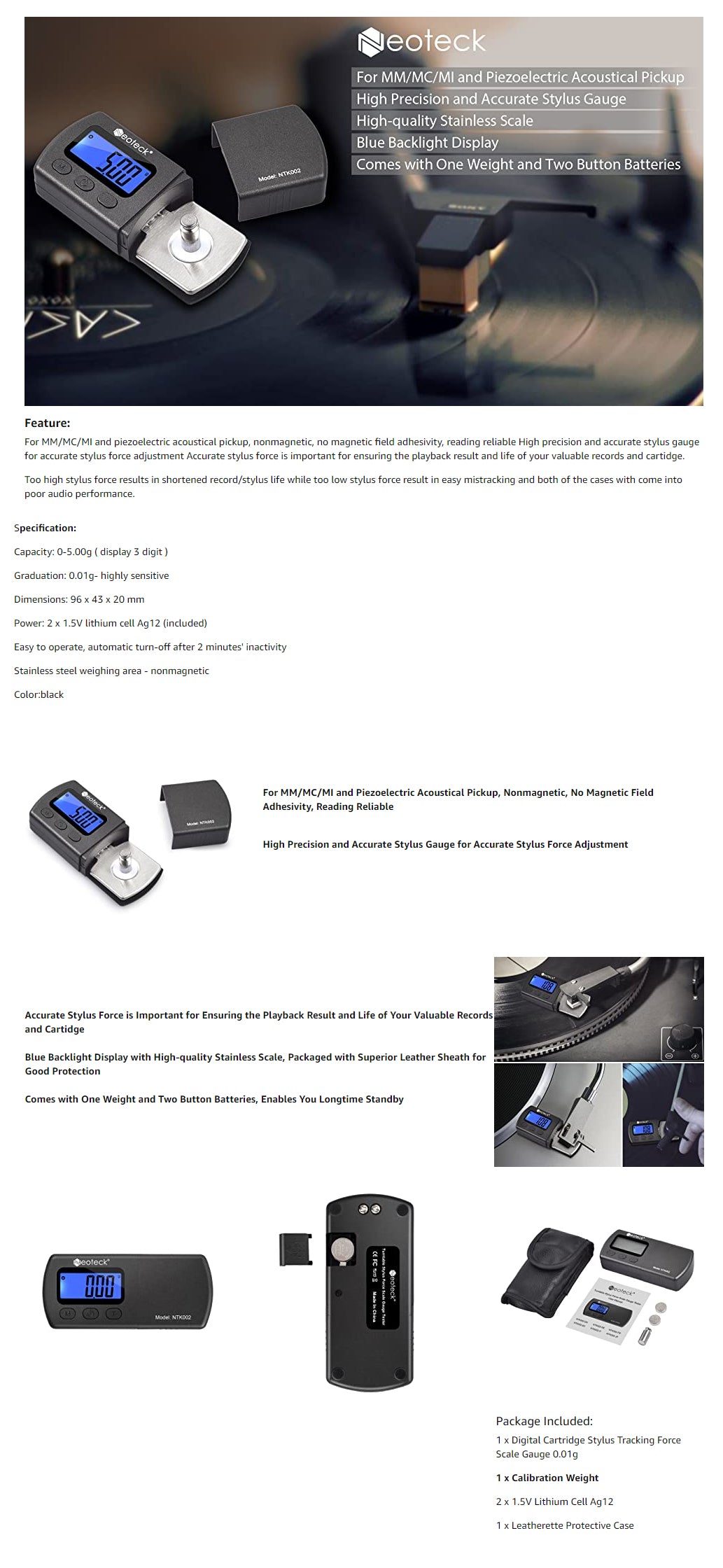 The Neoteck Level Box NTK034 actually does have a display resolution of 0.01 degrees as advertised, whereas the similar AccuMaster 7434 only has a display resolution of 0.1 degrees (I bought both -- see photo). I prefer to see 0.01 degrees of resolution as on the Neoteck and do the rounding myself.
The Engineer Critic
8/5/2018
There are several models of digital angle finder, level box, etc. Under the hood, it appears there are only 3 or 4 actual models that are rebranded by sellers, the biggest differences being number of number of buttons, decimal digits, and measurement functions. Note the price of two different brands can be substantial, even though the actual products appear similar or identical.
GMZ
10/31/2019
Cery neat tool to have to make sure your getting a good cut. Ive used it several times but and my Only complaint is that you can't get it set to exactly 90 or 45 degrees. It gets to 89.9 and 45.06. For me, thats close enough but for more advanced woodworkers or professionals, this might not cut it
Michael Arki
10/21/2018
First impressions are good. It comes with a carrying case, batteries, and a multi-language instruction booklet which is clear and easy to follow. The gauge itself feels well made - good surface finish, no spelling mistakes, and sturdy plastic. One other positive thing to note; the battery cover is held on by three screws, and those three screws screw into brass bushings, rather than directly into the plastic body.
Mr Andrew Harton
4/16/2021
Great item, works just as the add says, comes with a nice little case to fix to your belt.
Denis Bignell
8/18/2019
Massive help when cutting mitres and setting up the saw. Would certainly recommend.
Whiskeyman
12/13/2020