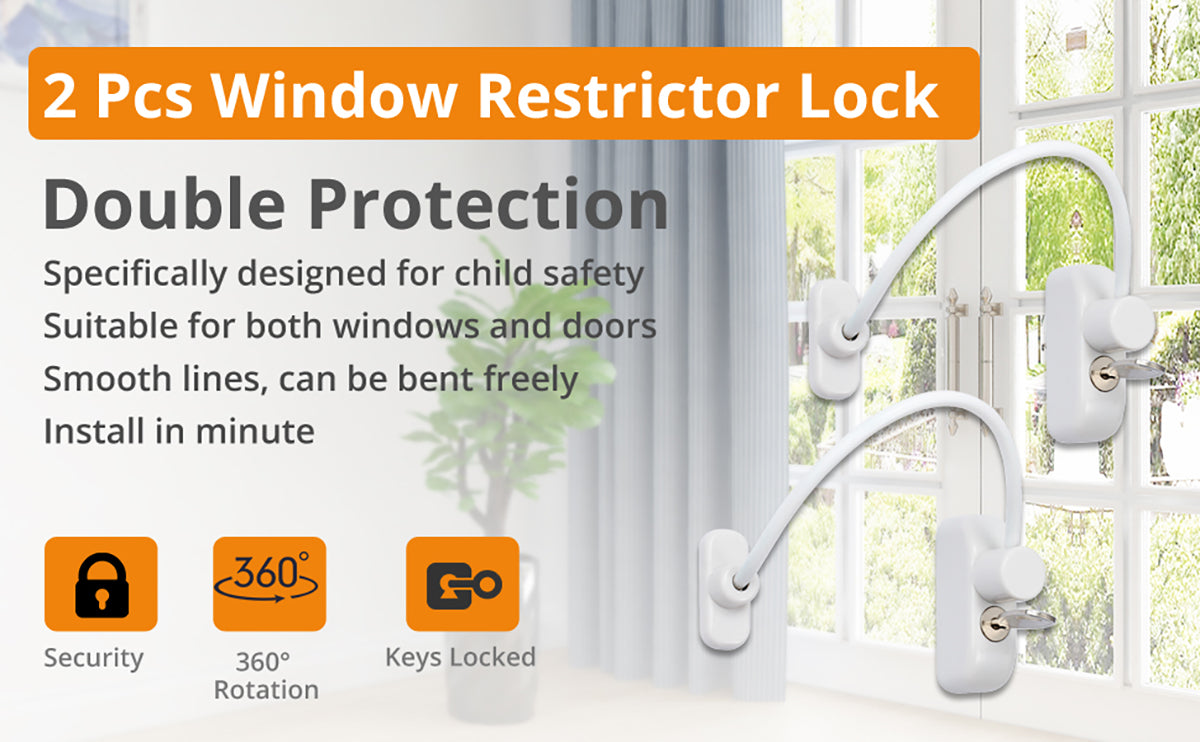 Window Restrictor Lock
The Lockable Cable Window Restrictor is a simple to fit device that limits the distance a window can open, ideal for home & commercial safety.
When the cable is in place the distance the window can open is limited, by using the key the cable can be removed from one end and the window can be opened fully.
Suitable for most types of windows and small doors.
Perfect for home, public and commercial applications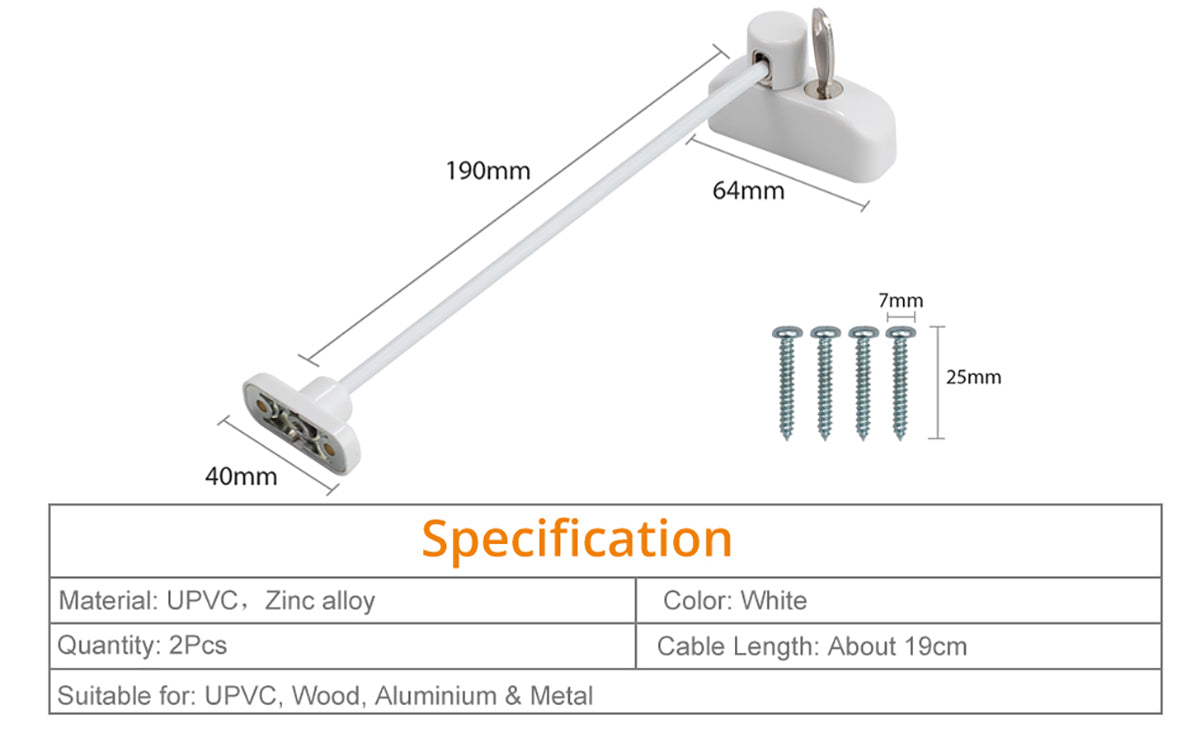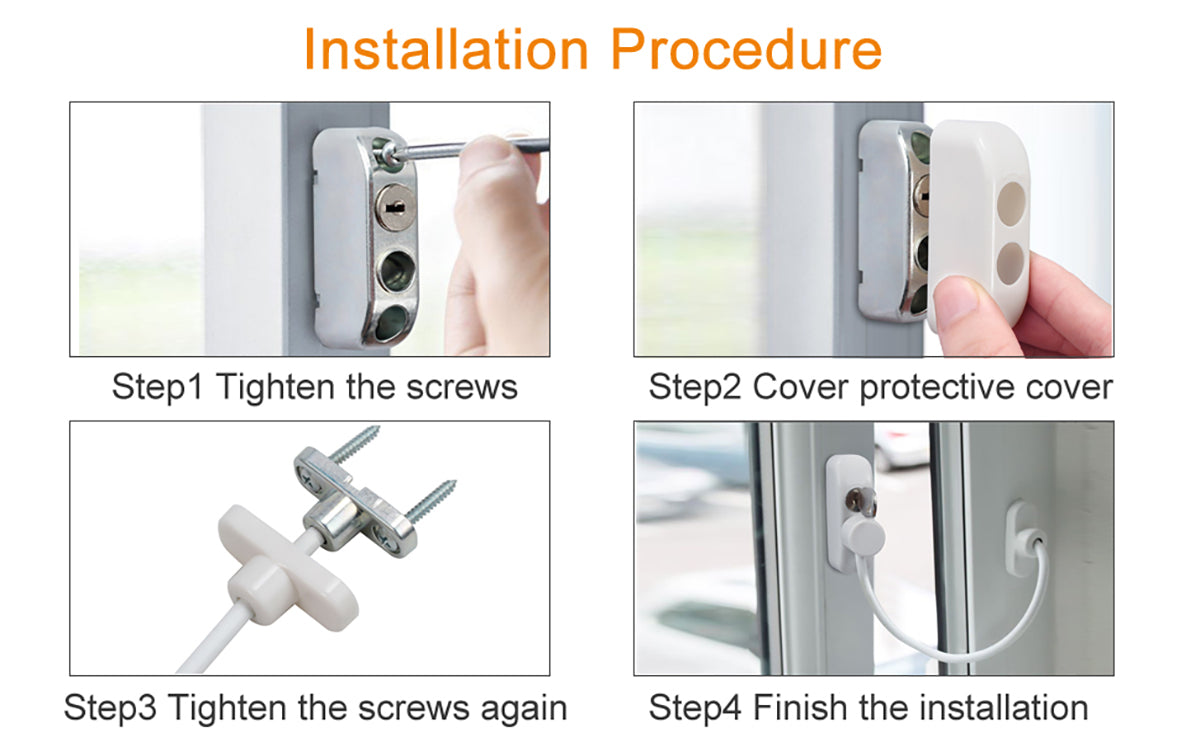 Tips:
Please find the correct position first and then punch the hole for installation. After the installation and debugging, put the decorative cover on the lock seat. Otherwise, it is not easy to remove the decorative cover after it is covered