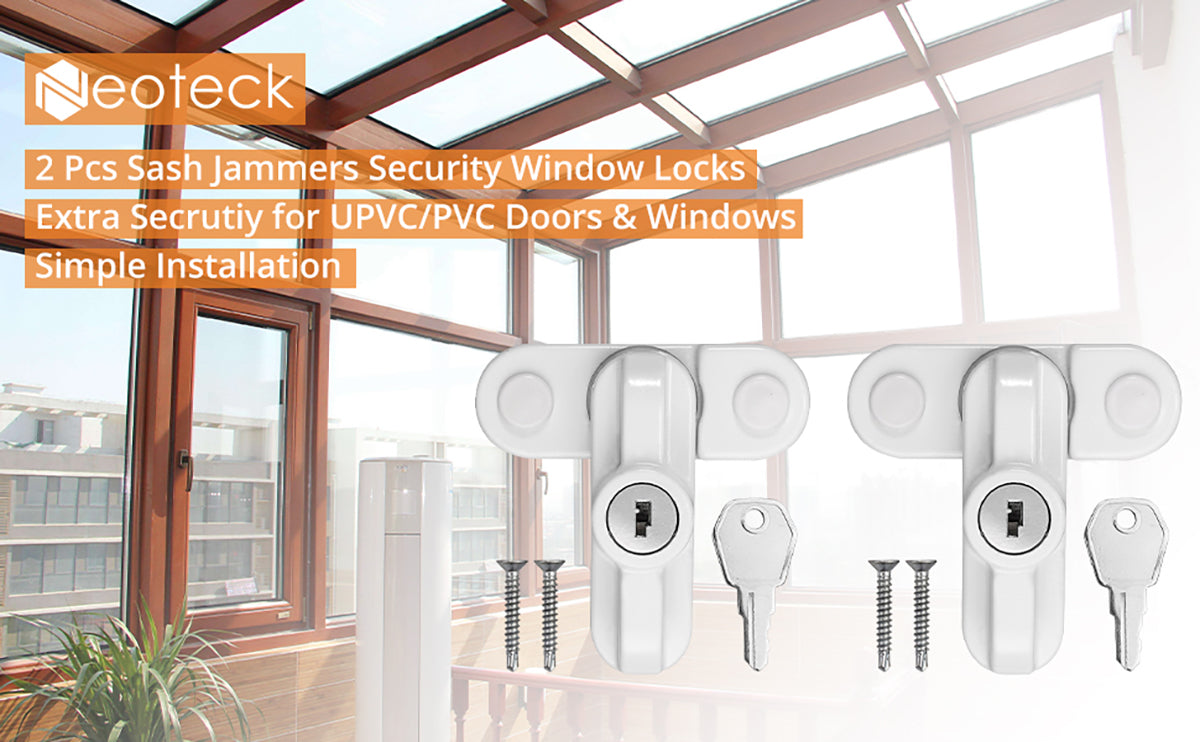 Overviews:
These Sash Blocker Jammer Coming with Fixing Screws, Providing Extra Security for Your UPVC/PVC Doors and Windows, and Upgrading Your Home Secure System, is Easily Installed, Just a Twist of the Jammer Arm Will Lock or Release the Sash.
Features:
*Easy to assemble and operate Sash Jammers can be used both, UPVC windows and doors.
*Sash Jammer Easy to assemble and offer excellent added security - Simply switch to secure the handle to the frame.
*Ideal solution for those concerned about a common burglarytechnique called "levering" Have a crowbar is to wedge the window mechanism of place.