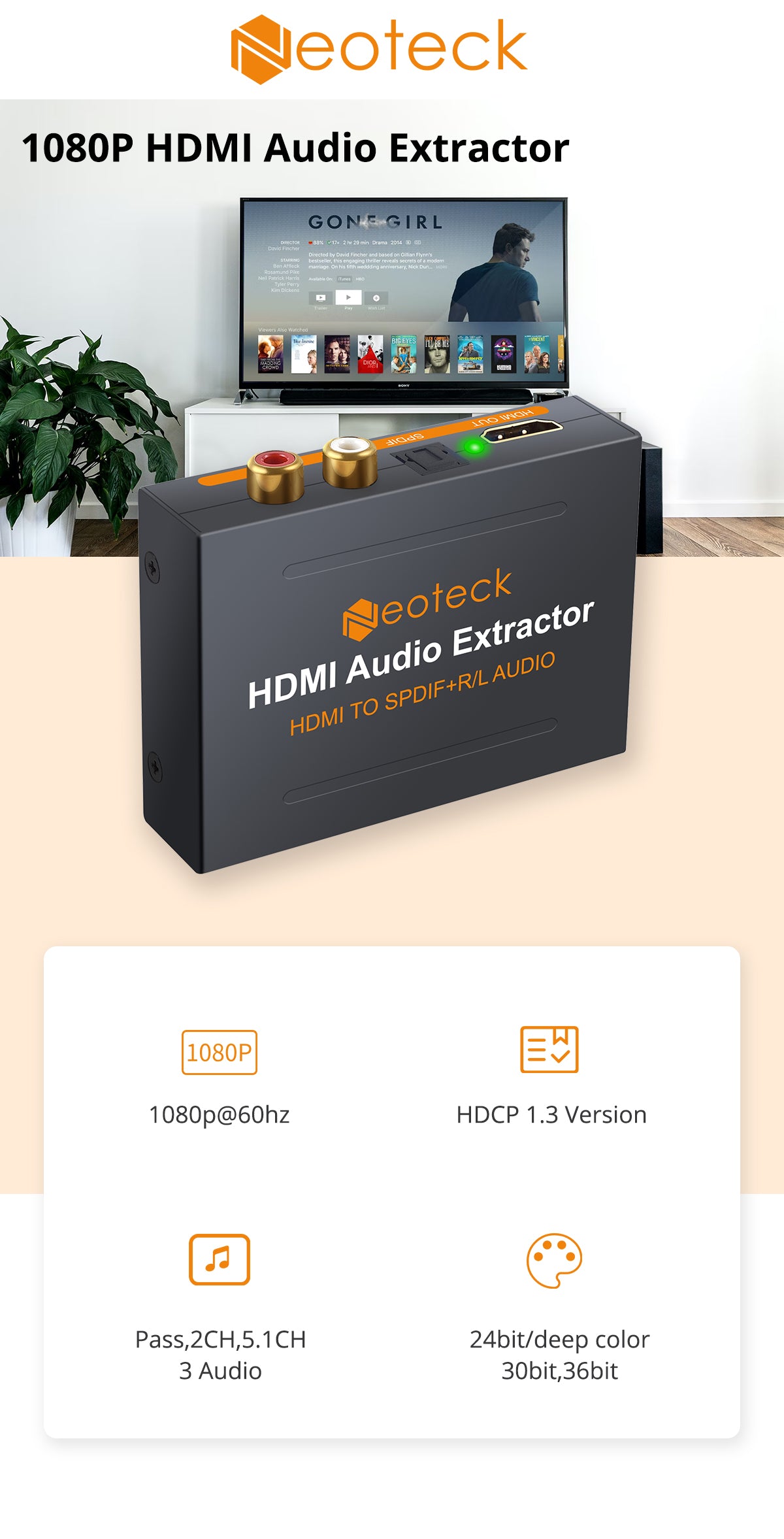 Do NOT plug TV to HDMI IN Port because this HDMI Audio Extractor doesn't support HDMI ARC Function! In other words, TV can not be used as the input device.
1. When selecting to 5.1 Channel mode, please must check your input source is 5.1ch or 2.0ch.
a). If it is 5.1ch, SPDIF OUT interface will output 5.1 channel audio signal and STEREO OUT interface output nothing.
b). If it is not 5.1ch, SPDIF OUT and AUDIO OUT interface are all output 2 channel audio signal.
Specifications:
HDMI resolution: 24/50/60fs/1080P/1080i/720P/576P/576i/480P/480i
Support video color format: 24bit/deep color 30bit,36bit
Audio output: L/R+SPDIF
Max bandwidth: 225MHz
Max baud rate: 6.75Gbps
Input/Output TMDS signal: 0.5~1.5Volts p-p(TTL)
Input/Output DDC signal: 5Volts p-p (TTL)
Input cable distance: ≤15m AWG26 HDMI standard cable
Output cable distance: ≤20m AWG26 HDMI standard cable
Max working current: 500mA
Power adapter format: Input:AC (50HZ, 60HZ) 100V-240V; Output: DC5V/1A
Operating Temperature range: (-15 to +55℃)
Operating Humidity range: 5 to 90%RH (No Condensation)
2. Not compatible with Netflix and YouTube video websites.
3. Can NOT be used with other converter, such as HDMI to DVI Converter.
Features:
The converter allows the HD Source connected to single HD Display and adds extra one L+R and SPDIF audio out port
One HDMI input converted to one HDMI+ Audio (SPDIF+R/L)output
Output audio support: SPDIF+R/L analog Audio Output
Input Resolution : Up to 1080P (50/60Hz)/ 720P/ 480P
HDMI to achieve the synchronization of audio signal separation. There are PASS / 2.0CH / 5.1CH three kinds of audio mode options
LED indication: when source or sink is working, LED relative to is light
Installs in minutes
Need DC 5V/1A power supply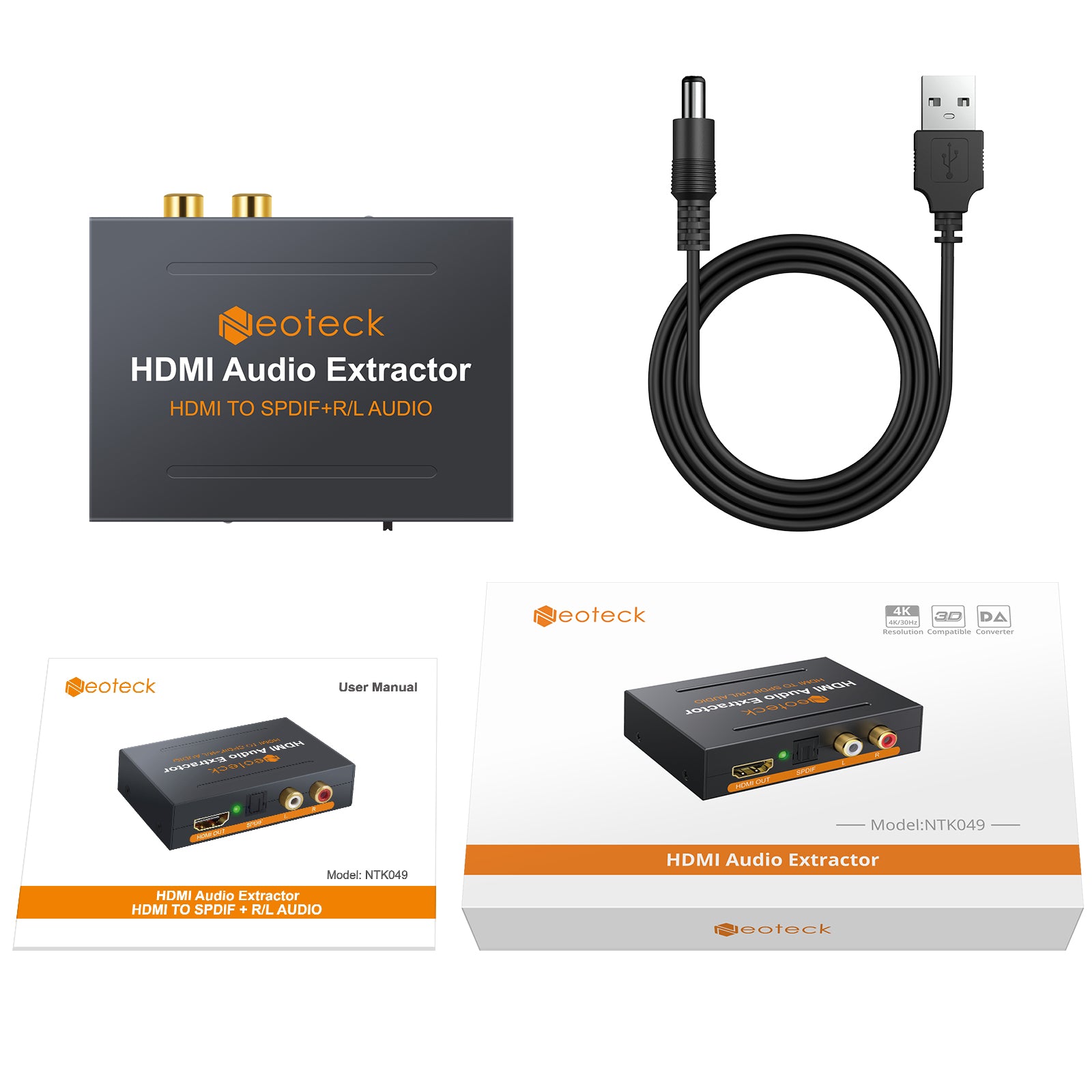 Packing Included:
1 x HDMI Converter
1 x 5V USB Power Cable
1 x User Manual
TIPS:
There are MORE OPTIONS below.